CALL FOR ACTION
THE TIME OF CHANGES IS NOW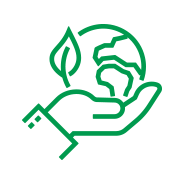 CIRCULAR ECONOMY
In our demanding times and drive to protect our planet, we need to improve on waste management and start treating plastic as valuable resource.
The Circular Economy represents an alternative, more sustainable model to the traditional linear economy. The concept is focused on minimising the impact of human activities on the natural environment by reducing waste to increase of productivity, lowering the usage of primary raw materials and reduction of carbon footprint.
The Circular Economy turns challenges into opportunities, by positively influencing innovation, competitiveness of enterprises and creation of new jobs.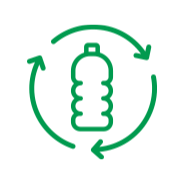 EU PLASTIC STRATEGY 2018-2030
In January 2018 the European Commision unveiled first ever First-ever Europe-wide strategy on plastics – the document which sets out to reduce single-use plastics and restrict microplastics as well as to ensure that all plastic packaging sold in EU is recyclable by 2030.
The new plastic strategy seeks to transform the way products are designed, produced, used and, of course, recycled in the European Union.
The goal is to protect the environment by:
Making recycling profitable for business,
Curbing plastic waste,
Stopping littering at sea,
Driving investment and innovation,
Inspiring change across the world.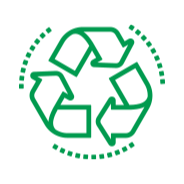 RECYCLE, REUSE
& WASTE MANAGEMENT
Most plastics have different processing requirements making the use more challenging. For example materials contaminated even with small amounts of other types of plastic or other waste streams are difficult to recycle.
Improvements of the waste management practices and particularly the increased levels of separate waste streams lead to cleaner yields with smaller levels of contamination from hazardous substances, biowaste and non-plastic materials. Unfortunately still a landfilling and incineration, with or without energy recovery, remain the cheapest treatment methods of plastic waste. Further R&D efforts are required for sorting and recycling, which are highly affected by the design of products and performance of the collection schemes, especially in case of mixed waste and in general waste with high contamination levels.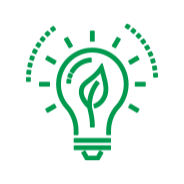 NEW MATERIALS
& DESIGN SOLUTIONS
The increased complexity of packaging is often reinforced by higher requirements on the health safety, especially in relations to food-contact applications. It contributes to high level of contamination of the collected waste that reaches the sorting and recycling facilities.
Front-running industries are improving their performance through better design for recycling and increased use of recyclates in their products.
A key factor in plastic packaging design is sustainability. To see the plastic as a valuable resource, the starting point has to be the need for wider understanding of the issues involved: to the traditional parameters of form, function and cost a "recyclability" must be added as an equally important aspect.